Here's some pictures I've come across on the net I find interesting or just cool!
Click Here to see pictures of a 1962 409 Impala SS I found for sale.
Popular Hot Rodding had an article about the engine pictured below, Quad-Turbo in a 3rd Gen. Camaro I think it was, I can't find the article, but maybe it's there somewhere.
I saw this picture on Moon's V6 Z24 Page, a TPI 1st Gen Cavalier! I have never been able to find any more information about the car.
Gotta love Nitrous!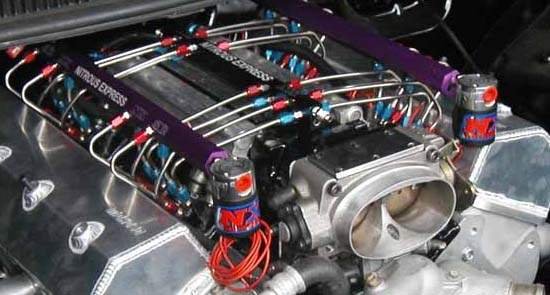 This car belongs to a friend of mine I used to go racing with. It's fastest 1/8 pass is 5.00 @145Mph+